Whether you're a mom, dad, teen, single woman, a kid or even a pastor trying to create an online community, these apps will completely transform your virtual church experience. Here are 5 must have apps for every devoted Christian.
KingsChat
KingsChat is every social media app in one. The platform that was created by Pastor Chris Oyakhilome keeps you secure in the Loveworld community. The app offers countless features that make for a fun and far-reaching social experience. New additions of KingsChat also include KingsCloud, a digital storage cloud that is totally safe and secure and completely accessible from any device, and Yookos, a virtual group prayer platform.
Logos
Logos began as a Bible study software before they launched their new, incredibly user-friendly app.  The free app contains a massive database of over 90 articles and books that make your Bible study experience fun, comprehensive and super easy to follow. The Logos app is available on Android and iOS.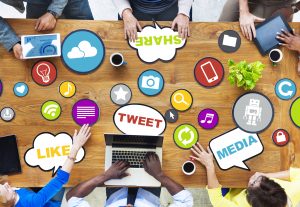 Bandeka
Imagine an app that is OKCupid and Linked combined. That is Bandeka! The name Bandeka is a play on the Swahili word- "Bandika" which means "to connect". This unique social networking site was made for "sophisticated and educated African folks." The website was created by Yaw Boateng and Tunde Kehinde, both alumni of Harvard Business School. Their idea was to create "an online community where well-educated, successful, professional Africans could meet up, forge strong social and professional connections, discuss ideas – and maybe fall in love."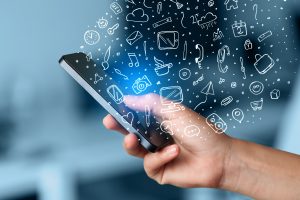 Daily Bread
If you're constantly on the go and find that you're not attending church as much as you'd like, then this is for you. It's like a cyber church! The app allows you to follow everything, in short, and easy to read sections.  Each day the user receives a new complete with "expertly written commentaries and reflections to help you discover more in God's Word". The daily reflections are written by leading authors and theologians from around the world, just some of which include Wendy Virgo, David Lawrence, Jo Saxton, John Grayston, Elaine Duncan, David Tolputt, Sue Rinaldi and Mark Green.
Dig Quest
An app for kids, this educational mobile game is a virtual archaeological adventure that teaches kids about the history of one of the most sacred places in the world, Israel. "Kids can 'dig' for artifacts, piece together ancient scrolls or unearthed objects, and even go on a 'virtual hunt' for Israel's many hidden treasures." The app is available on both IOS (iPad and iPhone) and Android and is suited for kids between 7 and 12.