Many ministries around the world are recognizing the benefit of technology in Christianity. Christ Embassy's IMCC (The International Media Connector Conference) perfectly showcased how technology can be implemented in ministry. There are, however, countless more conferences pushing to use technology in the spreading of the gospel. These conferences are designed to help Christians expand their breadth of knowledge, empower followers in the ways of technology, and above all, build a stronger personal network. If you have not attended a Christian-tech conference before, consider this your invitation. Take a look at Christ Embassy's selection of the top 5 Christian Tech Conferences around the world. 
NRB Internal Christian Media Convention
If you're involved in Christian media in any way, then this is the conference for you. The NRB Internal Christian Media Convention is the largest gathering of Christian media professionals worldwide. Every year, TV show hosts, producers, journalists, social media gurus, authors, and filmmakers gather to learn how best to convey present-day issues through the Christian lens. Attendees are also given insights on how to purchase the best and latest media equipment. Key speakers include R.C. Sproul, Nick Hall, Corbin Bernsen, Ted Baehr, Fred Jacobs and more! Find out more about the conference here.
Church Sound & Media Techs Conference
Technical production is a crucial part of the church experience. When you have millions of people filling up an arena to experience the teachings of their favorite pastor, production value becomes a major consideration. The conference consists of 2 packed days of training top industry professionals, who specialize in audio, video, lighting, broadcast, marketing, and so much more. CSMT is the brain-child of David Jordan. David was a Tech/Media Director for 26 years, and he is still involved in church tech today at Faith Assembly Orlando Florida. CSMT is also Facebook's largest Tech group at over 53 thousand members and growing. So, if you're part of this community, attending the conference is an absolute must. To learn more about the event, visit their website.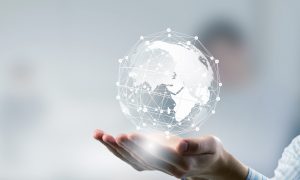 The International Media Connector Conference with Pastor Chris Oyakhilome
To effectively spread a message, one must take to social media platforms and fully utilize the endless possibilities of digital networking. To fully benefit from these tools, Christ Embassy, the church of Pastor Chris Oyakhilome has taken the initiative and created The International Media Connector Conference (IMCC). The IMCC is a part of the International Partners' and Pastors' Conference which takes place every November at the LoveWorld Arena Convocation in Lagos, Nigeria. The conference is geared to teach the many delegates from the Loveworld network, how to best connect to their devotees and followers online. The conference includes lectures and workshops that all deal with media strategy, digital communication, social media networking, all the best church apps and much, much more. For more information on the conference and all things related to Christ Embassy.
FILO (First-in Last-out) Conference
Design is a really important aspect of the church, which is why the FILO conference was established. For technical artists who are looking to expand their knowledge in the world of design, development and business, the FILO Conference offers you the best tools to do so. Whether you are a volunteer or a staff person, an audio engineer or a graphics operator, set builder or jack of all trades, there is something unique here for you and the role you play in your local church. Embark on a journey with hundreds of likeminded artists in over 50 classes. Join the FILO Conference and reach your full potential. To read more about the event and updates, you can read click here.
Ideas to Impact
Innovative ideas keep the spark of the church alive. At Ideas to Impact Conference, these ideas are born. Year after year, the conference invites thousands of presenters and speakers to share resources, software, tools, and management resources, giving churches the most powerful tools available. Attendees are inspired by hands-on training, valuable insights, tools, and techniques. Whether you're a total newbie in the field or have been using it for years, Ideas to Impact is made for you. Keep up to date on the conference by visiting the website here.