These days more and more Christians are turning to social media to express their religious sentiments. Even churches are creating Facebook and Twitter pages to connect to their growing amount of tech savvy congregants.
With the rise of the 'virtual presence', many faith-based organizations are introducing increasingly interesting and efficient ways to reach out to people, and vice-versa. A great example of this is the new Christ Embassy online initiative. The church has created several online platforms for their many devotees. These range from social networking hubs, to news and entertainment sites, reading applications and many more. There are an endless number of platforms out there, but we have managed to narrow it down to our top 4. Here they are.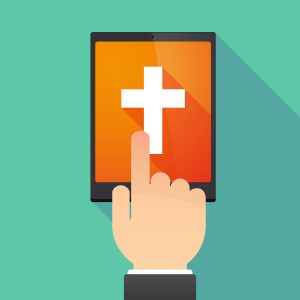 1. Pastor Chris Digital Library
The Pastor Chris Digital Library is a mobile platform that allows users access to hundreds of audio and video messages by Pastor Chris that span over a career of more than 30 years. The digital library contains various genres such as, Healing and Health, Faith, Christian Living, Fellowship with the Holy Spirit, Prayer, Prosperity and Finance and so much more. It is available on both iTunes and Google Play.
2. Rhapsody of realities app.
The Rhapsody of Realities, also known as The Messenger Angel, is a spiritual life guide created by Pastor Chris. This app gives you complete access to the entire book, not only that, it also comes included with helpful reading tools that assist you in your daily studies. Features include; bookmarks, search capabilities and highlighting. Comments are also enabled, allowing you to communicate your thoughts. It is available on both iTunes and Google Play.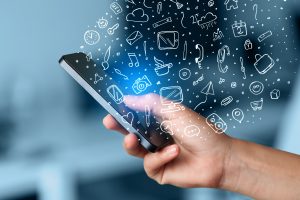 3. Yookos app.
In 2011, Pastor Chris, together with a group of young tech enthusiasts from Christ Embassy, created this revolutionary app. This social networking platform currently has over 10 million users around the world, particularly popular in Nigeria. Yookos allows you to have video conferences with up to 100 participants. It is also great for Christ Embassy leaders of different branches, allowing them to liaise and communicate with one another over events. The app allows people to connect no matter where they are. This allows the syncing of the different branches of congregations in different countries.
4. Kingschat.
Kingschat is an efficient and super user-friendly smartphone application, that allows one to interact, share content, follow friends, community figures and even celebrities. This platform has a whole host of features and allows for a fun and far reaching social experience. The app contains a list of features.
 Allows you to make voice calls and video calls
 Social networking with sharing status, updates and photos on your timeline
 You can view stories of other people in your network
 You can share large files such as document attachments, images, videos, gifs and music
 QR code: you are given a unique code that acts as your digital pass for events that
The Christ Embassy apps continue to enhance your church experience and contribute to the unity of the church. To stay updated and informed on how technology and the church, stay connected to our website where will inform, discuss and update you on technology and Christianity.