KingsChat-Ceflix Social Media Week 2020 is a first-of-its-kind week-long online conference aimed at completely upgrading the overall knowledge and productivity of its participants regarding recent social media trends, technological advancements, and processes with their various implications for life in today's world. The 7-day revolutionary online conference which commenced on Sunday, July 26 has already recorded phenomenal success with massive participation from all around the world. Participants have been exposed to knowledge on various aspects of social media. Areas covered include: 'Privacy Violation – the Dark Side of Social Media', 'the Politics and Business of Data', 'the Control and Silencing of the Church and Conservatives', 'Connect, Engage and Build your Brand' and other exciting topics taught by globally acclaimed social media veterans.
Other insightful features include product spotlight on KingsChat, CeFlix, Kings Pay, Yookos Market Place and more. The virtual exhibition center providing participants with an exhilarating 3D experience which was launched on day 2. We also heard about the potential dangers of various online platforms and were advised with numerous safety tips.
How Social Media Uses Your Data
Social Media Data refers to all of the raw information collected from individuals through social media activity, and tracks how users engage with content and platforms. Through artificial intelligence and algorithms, social media analyzes your behavior and uses the data for advertising, marketing and even propaganda. Every social media platform has a different algorithm. The main platforms used today are Facebook, Pinterest, LinkedIn, Twitter and Instagram.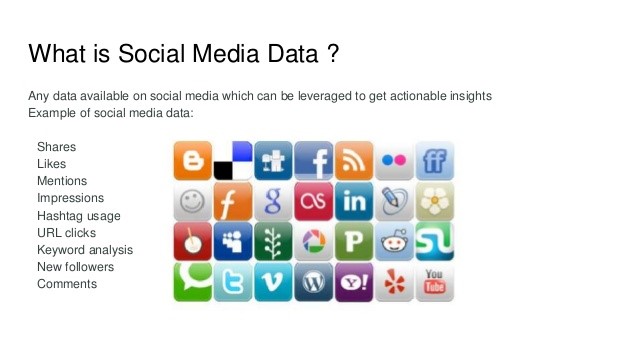 Dangers of Social Networks
If Social Media is used irresponsibly, it can have emotional, social, financial, and even legal consequences. In some cases, it can even lead to personal data being shared. Children and teenagers are especially exposed to the social media risks, but this doesn't mean that adults, authorities, banks, and even large internet companies are not immune. In the digital world, it's social networks that are flashing beacons for hackers and cyber criminals.
Public Content Can Be Seen By Everyone
In searching for a new job or looking for the love of your life, social media offers many possibilities to leave an impression on others, both positive and negative. People can get their first impression of you by checking your social media profiles. Hackers are one of the biggest threats because they can falsify content or distribute viruses and worms after they've taken over an unsuspecting victim's account. Social media lets you see the carefully selected best parts of everyone else's lives, which you compare to the negatives in your own life. Social networks are full of dangers, which could have profound consequences on you or your business. You can avoid many of these pitfalls just by using these networks carefully.
Safety Tips
– Set up the privacy settings so that only friends have access to your posts.
– Avoid posting personal information, holiday plans, etc.
– Do not accept requests or messages from people you don't know.
– Avoid clicking on shortened URLs.
– Keep private and business accounts separate.
– Use all the LoveWorld platforms and Apps to have a safe Social Media experience.
KingsChat and CeFlix
KingsChat and Ceflix, are the two platforms behind the Social Media Week and are both very popular in the LoveWorld Community. They offer a variety of applications, and are a safe haven for all users. Kingschat is family friendly aimed to uphold Christian values. Unlike many other social media apps, here you don't need to worry about unwanted content such as hate speech, gossip or profanity. CeFlix also offers anything that a Christian's heart could desire when it comes to news, prayer services, concerts, music videos, award shows and much more. Christ Embassy, led by Pastor Chris Oyakhilome, has been making many forward-looking moves keeping the concept of the Evangelical church fresh, young, and new using KingsChat, as a social media platform aimed for a Christian audience.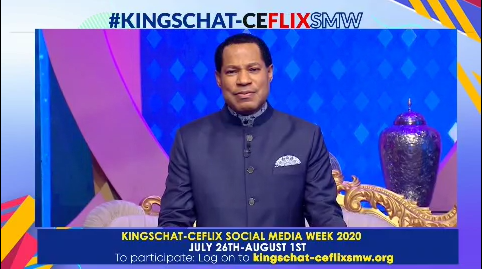 Be aware, be educated and be responsible for a safe and enjoyable social media experience. The KingsChat-CeFlix Social Media Week continues daily till Saturday, August 1. Register now at http://kingschat-ceflixsmw.org to participate. Log on to https://www.ceflix.org/videos/watch/1850044at 12 noon GMT+1 (7AM EST) daily to participate live. You can also participate via the LoveWorld News SuperUser story on the KingsChat app. #Kccsmw2020,