Do you often find yourself comforting friends and loved ones with the promise to pray for them? Offering to pray has become more of a response than action and if we are not careful, we risk losing authenticity in life and relationship with, not only one another but also with God. The PrayerMate App has saved so many faithful believers from forgetfulness and laziness, allowing space for communication with God to remain strong and fervent.
The PrayerMate App is made by Discipleship Tech and it allows you to organize your prayer lists and personalize categories. Each time you open the App, there is an index card interface that allows you to swipe through names and needs, praying for various things that are currently in your life. Complete with alarm and scheduling features, this App is sure to keep you in touch with the needs of loved ones that are dear to the heart of God.
It is proven that making to-do lists and creating a time-space to get something done is already productive towards accomplishing the things you need to do. Is the same so for prayer lists? Perhaps each additional step we take towards lifting another up in prayer deepens our communication and commitment to God. After all, we pray because of who God is and believe He knows what we need/wants before we even ask Him.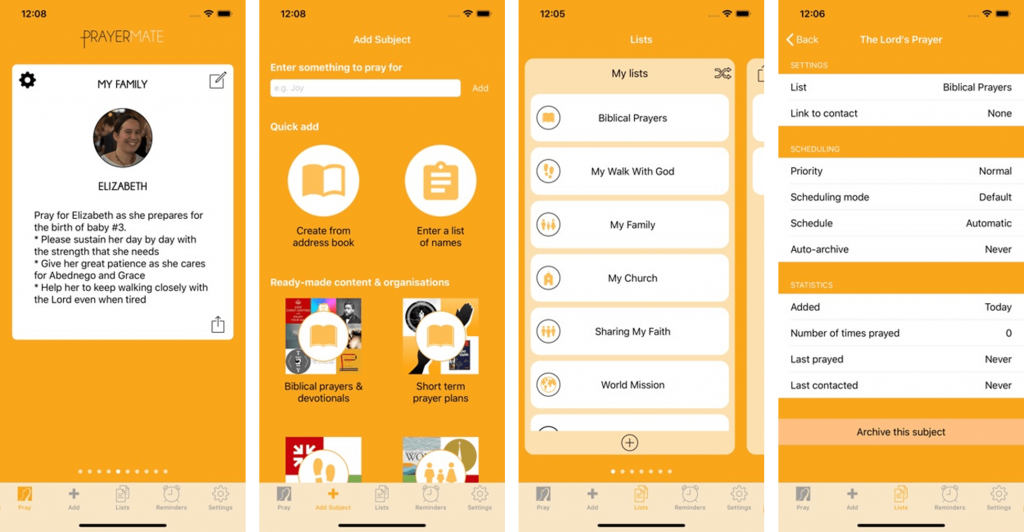 Included in the PrayerMate App is a feature that shows you various charities, organizations, ministries, and world issues to pray for. This App does more than just remind you to pray for others. It connects believers and faithful prayer warriors from around the world to intercede on behalf of global concerns you may not even be aware of! The heart of God stretches into the world through the saints as His Spirit in each believer grows stronger through prayer.
Do not let another prayer go forgotten! Download the PrayerMate App and experience a deepening connection with God as your heart grows closer to His. You can download the App free of charge for any Apple device at the Apple Store here. or for Andriod devices at the Google Play store.