With our hectic lifestyles, we are blessed to have amazing technology to harness the Word and spirit of God. Surrounding ourselves with holy Christian messages is paramount to the Christian soul. Gospel, praise and worship music covers a wide variety of tastes and genres so there are many sorts of uplifting tunes for Christians to download and listen to. Good Christian Chat loves to find easy ways to have good quality entertainment that reflects our Christian values. These apps will let you find the music you need to power you through the day.
K-Love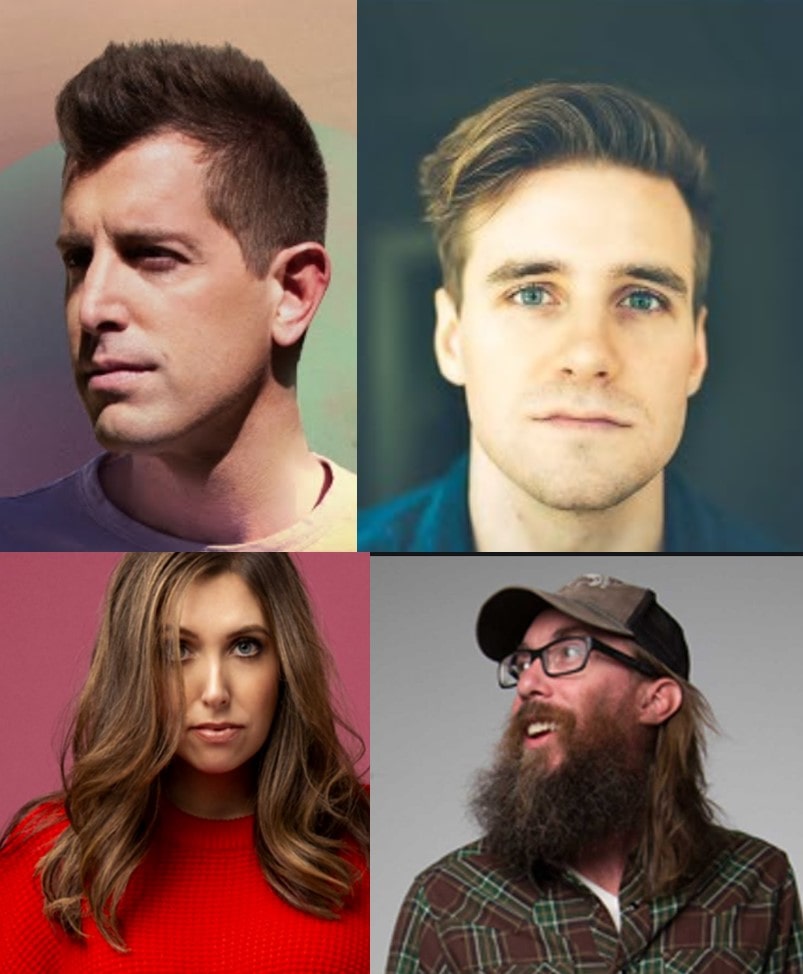 Some of the most popular gospel musicians
K- Love is an online radio broadcast application that plays heartening and encouraging Christian music. It is run by an NGO ministry. The songs are directly broadcasted from the online radio station so you can listen to various featured artists such as Toby Mac, United, The Afters, Chris Tomlin, Francesca Battistelli, Jeremy Camp, and Crowder. This app offers a wide range of features for its downloaders. K- Love also lets you add your recently played music to your list of favorites and have the daily verse directly from the application. You can search for the lyrics of the song when it is played. This is a free Christian Music app for Android and surround yourself with positive, uplifting Christian music to make the most of your day.
LoveWorld Worship
This is an initiative and vision of the Loveworld Music And Arts Ministry (LMAM). Pastor Chris Oyakhilome wants to bring the divine presence of God to the peoples of the earth through praise and worship. "As we worship we experience the blessings of God, miracles, and healing".
Every song on the Loveworld Worship app takes you " from glory to glory" as listeners have award-winning music to stir the soul. The LMAM artists are some of the purest talents to minister through music. The belief that music becomes embedded in our heart forever whatever you download from the  LoveWorldworship app, will give you the most wonderful experience.
You can create breathtaking playlists and download them from the many artists and take them with you. Songs by Sinach, Testimony Jaga, Eben, Joe Praise and  You don't need to be online to enjoy the best gospel music- listening helps you remain connected.
The Blast FN
Many people forget that there is a metal and rock genre of Christian songs. If that is what you find edifying you should consider having TheBlast.fm on your phone. Most Christian music apps have soft modern-day songs, but TheBlast.fm plays great heavy metal and rock songs. You can listen to artists like Brian Head Welch, Thousand Foot Krutch, and Disciple. If you enjoy Christian rock songs and want to have these songs on your phone, this application is perfect for you.
If you are new to gospel music and don't know where to start these apps will help you navigate through the variety of Christian music available. Music speaks to all of us and through good gospel music, we can share the Good News with our friends and family.