We live in a digital world; one where kids reach for their parent's smartphone or tablet to play games rather than going outside to play. Luckily today there are plenty of entertaining and educational apps for kids that keep their curious minds and fingers busy while also teaching them Christian principles.
Good Christian Chat have chosen three apps to feature today during this time of lock-down and isolation. It is an opportunity to bond, educate and enjoy each other while making the most of the time indoors.
"Start children off on the way they should go, and even when they are old they will not turn from it." Proverbs 22:6
iOS | Android
 Inspired by God's Word, these are some of your best-loved Bible stories added with audio and wonderful illustrations to bring the Bible's most famous characters to life.
This engaging Bible storybook app helps parents teach their kids about God and His Word. The interactive Bible stories explore the historical context of each narrative, together with various archaeological tidbits that help kids and parents alike know the Bible better and make it a fun experience.
These are not just traditional Bible stories with different illustrations, but stories that help kids understand the world in which they took place. That means when you're reading about the story of Jonah, it's not just from the book of Jonah. You're looking at Jonah's ministry in the Northern Kingdom, as well as Assyria's role in the world in Jonah's day. Parents are as likely to learn new things about the Bible as their child is.
The Bible Pathway Adventures' storybook app is an educational tool designed to help parents and kids spend time together learning about God. Inspired by God's Word, the timeless biblical stories have been  used and narration and eye-popping illustrations have been added to bring the Bible's most famous characters to life.
This app is used to encourage the type of discipleship that begins in the home and spreads outwards to the wider body of Christ, to help parents kick-start this life journey. This could be the most valuable gift you give your child today.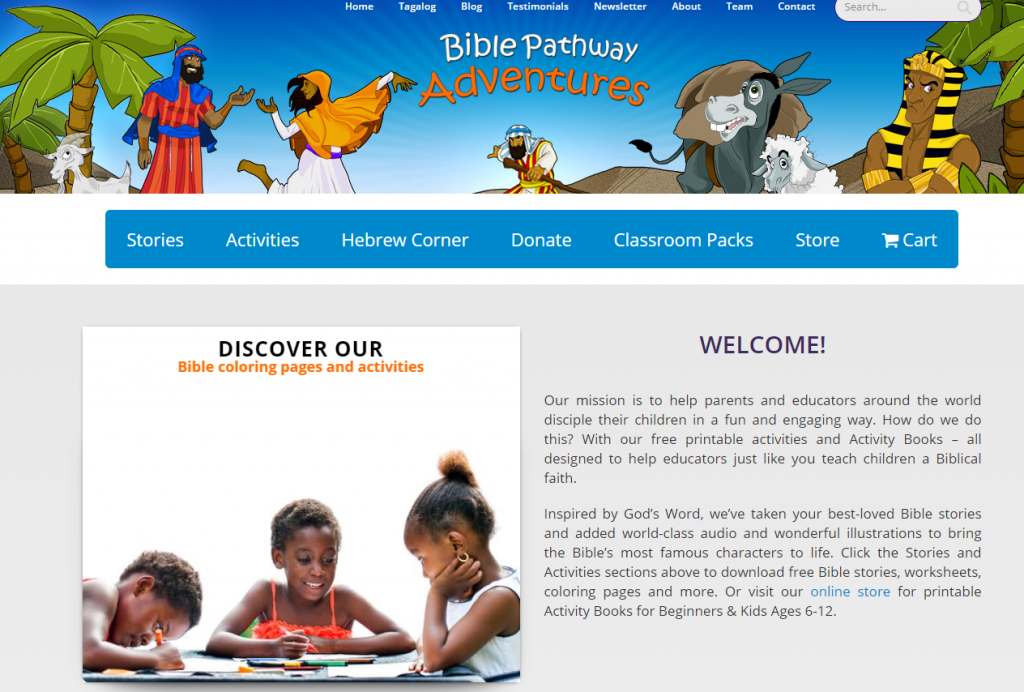 iOS | Android | Amazon
The Bible for Kids app is designed to help children fall in love with God's Word through interactive illustrated Bible stories.
Through interactive adventures and beautiful animations, kids explore the big stories of the Bible. The Bible App for Kids is a delight-filled experience designed to encourage kids to return again and again. It's the beginning of a lifelong love of God's Word.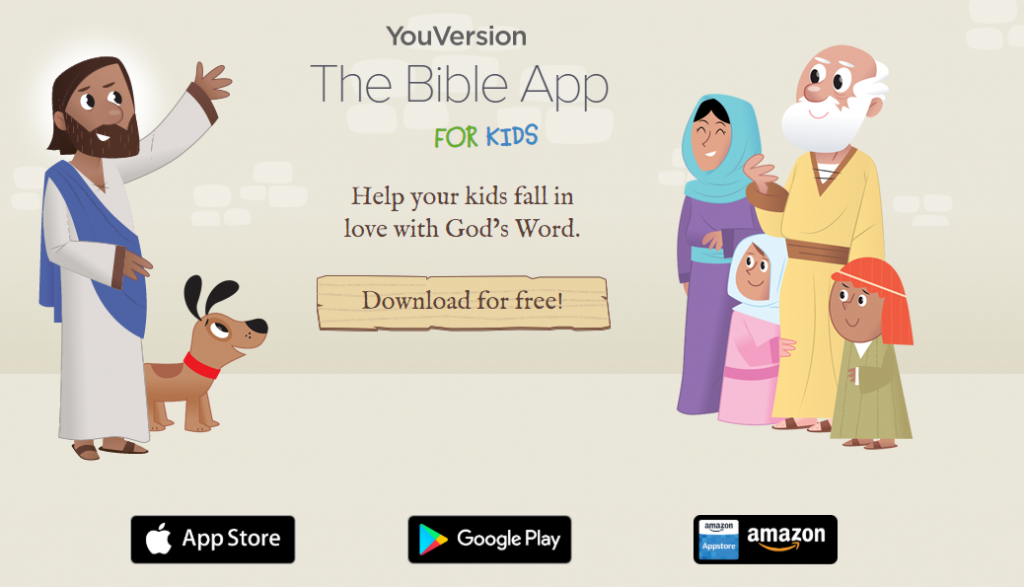 iOS | Android | Amazon
The app complement to the Christian Broadcasting Network series of the same name, SUPERBOOK, gives kids interactive animated Bible content, full episodes of the Emmy-nominated series, and a list of kid's FAQs about the Bible.
All content is embedded within scripture, so children can easily interact with it from within the context of the Bible. This app also includes profiles of people, places, and artifacts from the Bible as well as providing Biblical answers to questions that are common to kids. End the struggle with figuring out what to let your children watch on television and feel confident knowing your kids are seeing videos that point them to Jesus.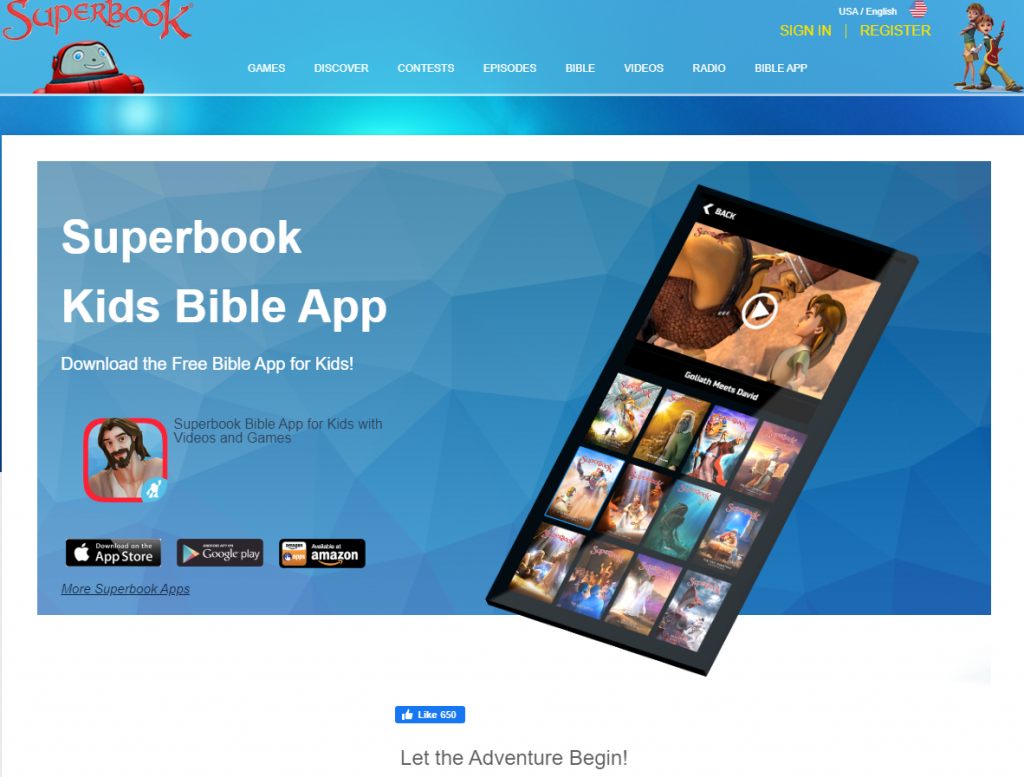 Take a look at our other recommendations on Christian Apps on our previous articles:  5 Essential Christian Apps for your smartphone; The Big World of Christian Apps