With over 30 social networking channels that are booming throughout Africa, it's not unimaginable that these new tech innovations could slowly overtake the social media giants of today. Here are 5 of the biggest social networks that are shaking up the continent.
1. LAGbook
LAGbook is a Nigerian-based social network for meeting new people. The site has been creating a culture of connecting people who share common experiences and not just limiting them to people they know "IRL". LAGbook was created by twin brothers Chika and Chidi Nwaogu when they were just 19-year-old freshmen in University. Today they say its Africa's largest and fastest growing social networking utility with over 4,000 daily new sign-ups. LAGbook is gaining popularity in several countries around the world.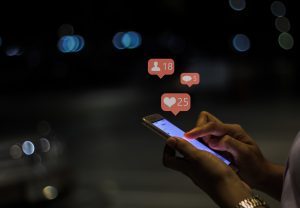 2. Yookos
In 2011, Christ Embassy Leader Pastor Chris and a group of young software developers formed this innovative app named Yookos. This social networking platform not only allows you to share photos and videos, play online games, chat, keep up to date with the news but is also a hub for virtual prayer groups. Church groups, ministers and anyone who'd like to join, can access an endless amount of prayer groups of up to 100 participants 24/7. If you want to take your prayers to new heights, Yookos is for you.
3. Bandeka
Imagine an African OKCupid and Linked In one. That is Bandeka. This revolutionary platform which is a play on the Swahili word- "Bandika" which means "to connect", is a unique social networking site made for "sophisticated and educated African folks." The website was created by Yaw Boateng and Tunde Kehinde, both alumni of Harvard Business School. Their idea was to create "an online community where well-educated, successful, professional Africans could meet up, forge strong social and professional connections, discuss ideas – and maybe fall in love."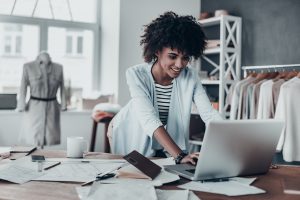 4. Kingschat
Facebook, Twitter and WhatsApp dominate our mobile phones and are by far the most popular apps in the world, but unfortunately, they lack a certain spiritual element to it. With Kingschat, the Nigerian based app created by Christ Embassy, one has access to all the standard social media features – all within the church's domain. Members can also follow their Pastor's daily devotionals. This app the perfect tool for a Christian in the technological world and is another fine technological export of a new bright Africa.
5. Afroterminal
This online platform was created with the focus of keeping Africans connected from around the world. The site facilitates discussions and live-chats that contribute to the enrichment of African online discourse. Chioma Anyanwu began conceptualizing the idea along with Charles Akpom, Afroterminal's co-founder. Today, Afroterminal is not just an idea and was recognized as one of Africa's hottest technology startups by Forbes.
Find out more about technological breakthroughs in Africa at the recent International Media Connector Conference.