As a Christian woman, you strive to constantly maintain order and faith in your life, yet at times it can be challenging. We have found 7 apps that can help you grow both emotionally and spiritually, and accompany you on your path with the Lord.
2.  Beloved Women
For the busy woman on-the-go, these short Daily Devotionals will inspire you throughout your day. will be just the encouragement you need to inspire you throughout your day. Their magazine offers practical wisdom and insights on how to live out your faith. For the woman looking to grow even deeper in her knowledge of God, the free Bible plans will take you there. With the Beloved Women app, you'll find everything you need to stay encouraged in the love of Jesus Christ and the truth of God's Word. Other features include prayer wall, personal journal, and access to their online store.

2.  Daughters of the King
This international ministry for women was created by Kesha Trippett, whose mission was to encourage unity and sisterhood. The Daughters of the King mobile app provides daily devotionals that inspire hundreds of thousands of women each day in God's Word. The app has many features, one of them is the live video prayer every weekday morning. The chat feature also allows users to connect in real time during each morning prayer. This app also includes video, prayer requests, the Bible, and more.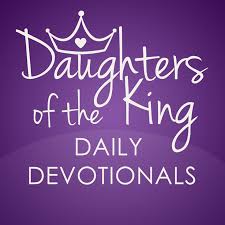 3. Faith & Mental Wellness
Blogger Brittany Moses created this Faith & Mental Wellness App. The app a is a safe online forum that facilitates emotional support and education from a Christian perspective. This app also features health-related articles and daily inspirational. In addition to that, the app includes Bible Study guides, anxiety worksheets, a mood tracker, prayer wall, and complete Bible.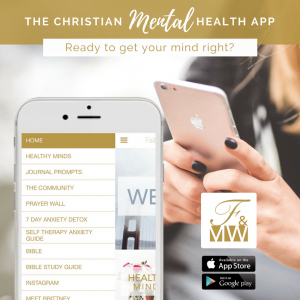 4. First 5
Connecting with God, first thing in the morning is challenging, especially if you are a busy woman overwhelmed with responsibilities, this app, however, makes it super easy. Each morning the app provides users with a short Bible verse to help women "exchange whispers with God before shouts with the world." Each teaching session is part of a larger plan that guides readers through a book of the Bible. The plan offers an additional reading guide at an extra cost, though completing the plan is completely doable without it.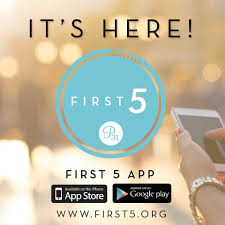 5. iBelieve
The iBelieve mobile app provides multiple ways to approach your prayers. With 5 categories updated daily, these sections include Grow your Faith, Today's Devotional, Verse of the Day, Blog, and Video of the Day. Users can also create customized accounts as well as get notified of new content. Their variety of content offers women encouragement and inspiration. Each piece of content is tailor-made to your specific needs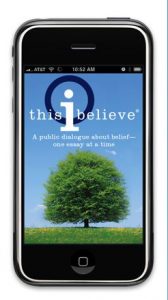 6. IF: Gathering
IF: Gathering aims to provide women with all the necessary to tools in order to live out their destiny. Their mobile app helps to fulfill this mission by providing daily Bible study readings and tips for both individual and group use. Each day their content helps motivates their users to actively follow the bible, get inspired by leaders in the faith, and connect with each other. One of the unique features of the app is the comment section on daily readings. It allows users to not only respond to interact with audio and video messages.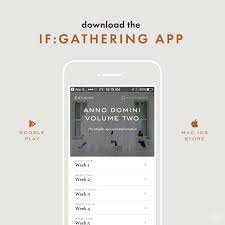 7. She Reads Truth
For the woman that wants to find purpose in her connection with God, this is the app. The app is a Bible reading tool that aims to create a global community of involved Bible readers. The reading plans are updated daily to provide fresh and relevant ways to connect with the Lord. Media content can also be shared among friends. The interface is also beautifully designed and highly functional. This app is for any woman desiring to grow in her faith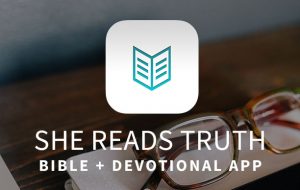 8. Whole Magazine.
Whole Magazine app provides content that speaks to a range of Christian women's issues including marriage, parenting, theology and more. The app also includes the gospel of Jesus Christ, Daily Devotionals and inspiring articles that help women grow spiritually and emotionally. Additional features include a prayer wall, Bible, and reading plans.